One of my favorite questions in the tasting room is why wine is so expensive.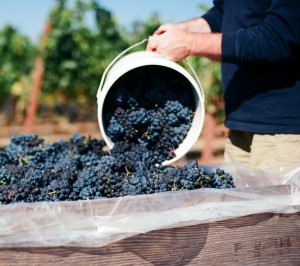 But after I explain how hard it is to grow wine in the United States — Pinot noir in particular — folks have a better sense of perspective and cost. They understand that they are making an investment in an experience, that they are
paying for quality

, and that they are paying for the hard work associated with the product.
Your investment of time should be protected. You're making art but you need to sell it. Add to these competing pressures of state and federal laws and regulations and you can be overwhelmed. That's where I come in. Here are just a few areas of expertise that I can help you with:
Business formation
Entity choice

Paperwork

Renewal

Assumed business names

Employer ID Numbers (EIN)
Employment issues
Employment advice

Employee handbook drafting and revising

In-house presentations

State and federal employment law geared specifically to wineries and vineyards

Final paychecks

Wage and hour

Workers compensation

Avoiding harassment
General litigation
State and federal litigation

Franchise state analysis

Breach of contract

Employment disputes

Temporary restraining orders
State and federal compliance
COLA Rates: $30 each 

Licensing including negotiant, wholesaler, import/export, alternating proprietor

Import/Export

Direct to consumer shipping

OLCC online reporting

TTB wine premises report and excise taxes
Some disclaimers: I represent licensed professionals in Oregon and Washington but I'm not currently licensed in other states. Reading this website does not create an attorney-client relationship between us.